About Mindi
I received a Bachelor's of Science degree in Health Science from Ball State University. I am a Certified Personal Fitness Trainer through the International Fitness Professionals Association. I am also a Certified Women's Fitness Specialist and Lifestyle Fitness Coach.

After graduating from college, I worked in gyms and personal training studios near my home town. During those few years, I realized there is a very large population who do not feel comfortable working out in crowded gyms. They also feel they do not have the time to drive back and forth to the gym.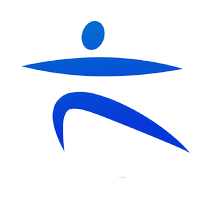 Therefore, I started my own business, Reflections of Health, LLC, in 2003 with the goal to reach that specific population. I offer in-home training so that my clients can work out in the comfort and convenience of their own homes. I also teach "Piyo", a Pilates and Yoga combination class to the general public and area businesses for their employees. Another service I offer is group fitness training, which combines intervals of resistance training, cardio, and abdominal exercises. The group fitness training is a great alternative for those who can not afford one-on-one training. In the spring and summer months I also run boot camps throughout the area.

In 2005, I released my first exercise video, "Peak Physique". The video features one of the routines I teach in my Pilates and Yoga classes. I hope to make more fitness videos in the future.